IT Helper provides a mobile computer repair service and general IT support services to homes in Greymouth.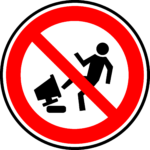 The IT Helper is Russell Nimmo. If you would like Russell to come and check out your computer equipment then please visit the "Contact" page to submit your request. I usually have some great value second-hand tablets, laptops, and PCs available. Visit my TradeMe Page to explore what I currently have on offer.
IT Helper's  purpose & promise
IT Helper provides mobile computer repair and general IT services to Greymouth residents who want IT help, advice, training or software. 
Computer repairs & updates, software installation, virus removal etc can all be undertaken in your home, by appointment, or I can pick up and return your equipment. As an experienced educator, I'm also available to teach computer skills to yourself, or to a small group of friends or family.
I will always honour the Consumer Guarantees Act. If you are not happy with my service, I will do whatever I can to put it right. (And please be sure to let me know!)
You can expect that I will listen to you!
I will give you the time, attention and the care that you have paid for.
I won't make changes to your computer or equipment without your permission!
I will aim to work efficiently to maximise my productivity with you.
If I finish the job early then the standard fee still applies, but you are welcome to have me undertake additional work for you until our agreed time is up.
Computer repairs can be somewhat unpredictable and some jobs can end up taking longer than anticipated.  If we have discussed the job and we have agreed on a timeframe or price, then I won't charge extra if the job takes longer than anticipated.
While computer repairs occasionally take just a few minutes, more often than not, computer owners wait until there are a few issues with their computer to be fixed. I find that the average set of jobs ends up taking around two hours to complete. Have your list of issues and questions, and your passwords etc all handy to save time when I am with you!
Meet Russell
It Helper is the part-time business of Russell Nimmo.
Russell has around 30 years of experience in the Secondary & Tertiary Education Sectors in Wellington and Greymouth. 23 of those years were as the Director of Karoro Learning in Greymouth, prior to its sale at the end of 2015.  During all of those years, IT has been a passion of Russell's. Now, he's decided to follow his passion of working with people and computers together in the form of a home repair & tuition/guidance service for Greymouth residents.
Greymouth's IT Helper - Russell Nimmo